Advanced Robotic
Generator Inspection Systems (ARGIS)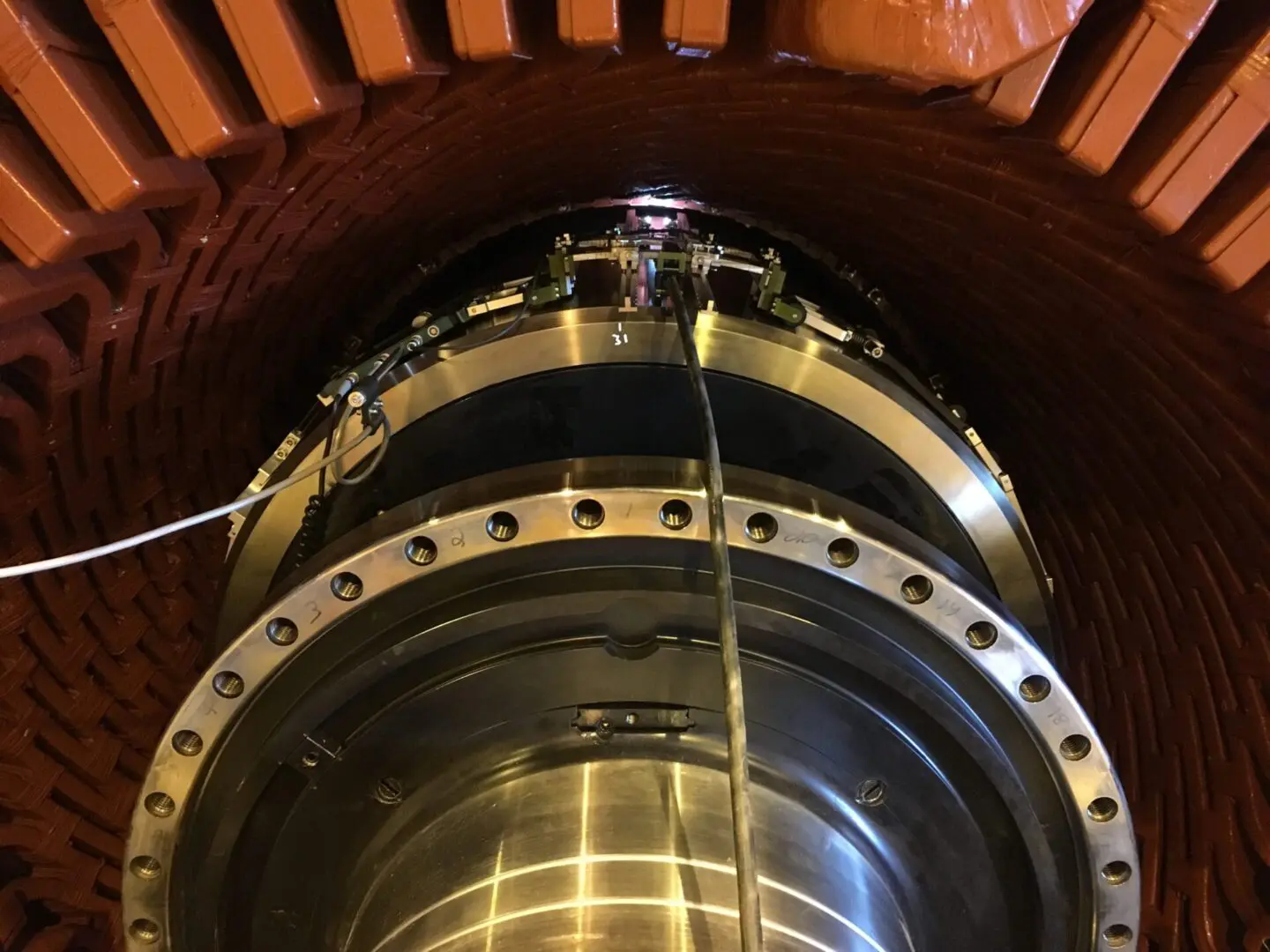 Traditionally, a generator inspection requires the rotor to be removed from the stator. Not only could this possibly damage the generator during the disassembly process, but it also adds additional time for the outage. The Advanced Robotic Generator Inspection System (ARGIS), developed by DEKRA, makes it possible to perform the inspections without removing the rotor. The ARGIS system is a proven concept for in-situ mechanical inspections, which can be performed on many types of generators.
A chain containing motor drives and a docking station for the Generator Inspection Vehicle (GIV) is mounted around one of the retaining rings of the generator. The chain is positioned accurately in front of each slot so that the GIV can be inserted into a gap as small as 0.67 inch (17 mm). The GIV then moves to the other end of the stator core and back, performing the following inspections: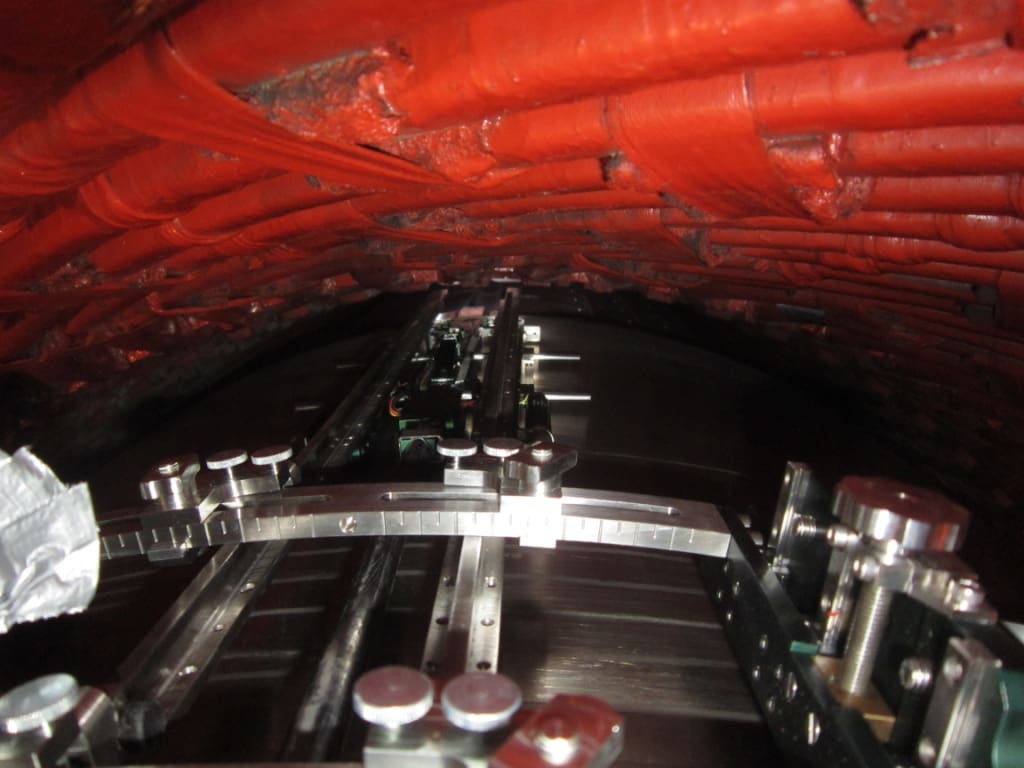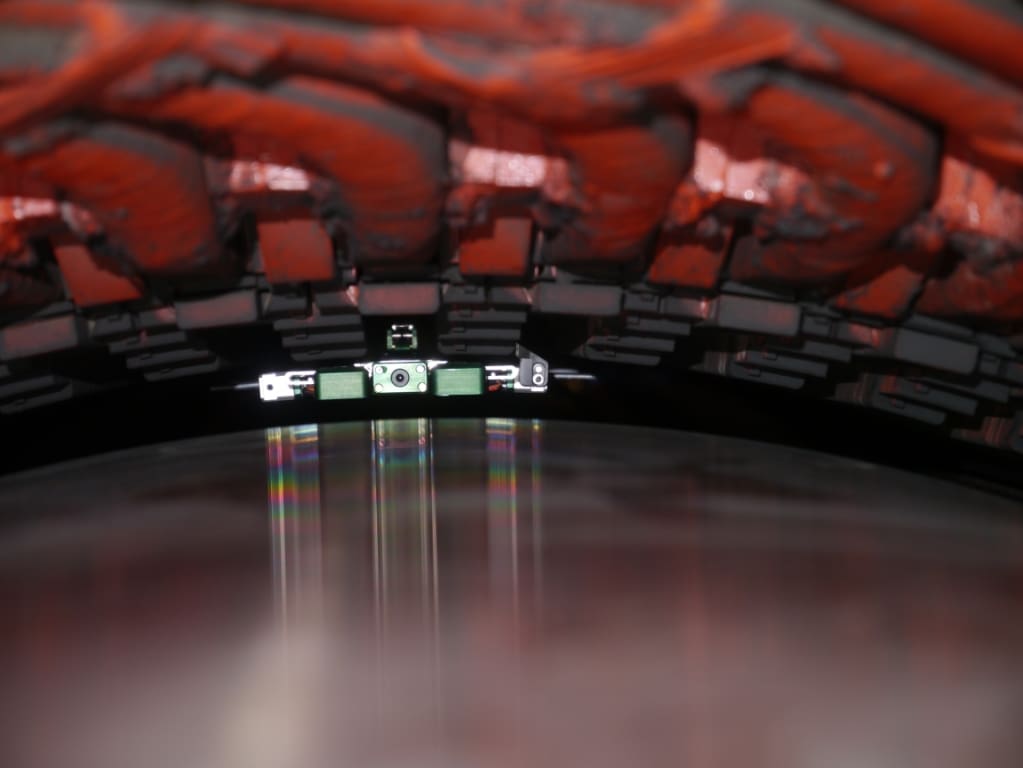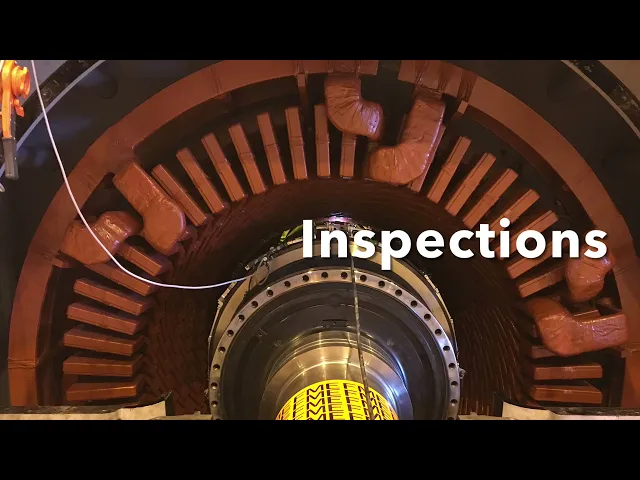 Visual Testing
The GIV is equipped with four cameras: a forward viewing camera is used for general inspection of the stator teeth and wedges, another camera inspects the rotor body and cooling slots, and two more cameras inspect the stator cooling slots.
Wedge Tightness Testing
The GIV is deployed with a stator wedge tap tester that determines the wedge tightness based on spectral analysis of the sound response.
Low Flux Leakage Test
Electromagnetic Core Flux Leakage Testing (ELCID or equivalent) is another inspection that can be performed. The step irons can be inspected as well as an option with a separate module.
In combination with the automated inspection of the generator retaining rings system ARGIS adds a powerful inspection tool for in-situ inspections of generators.